Welcome
Welcome to the Razzle Dazzle homepage, our (hopefully) clever way to avoid writing all those letters to our friends and family. Just check in here from time to time and you can keep up-to-date on all of our travels and adventures.
We are Jim Richter (K6RZL)
and Jamie Richter (KØDZL)

After years of planning and preparation, we set off on our adventure aboard Razzle Dazzle, our 38 foot sailboat. Razzle Dazzle is a Tiki 38 catamaran designed by James Wharram. She was built on Panglao Island, in the central Philippines. For more information about Razzle Dazzle, follow the Tiki 38 link. You can also learn about the origin of our boat's name.
Prior to leaving on our sailing adventure, we lived and worked for 23 years in Northern California. For more information about this area, follow the home port link. It includes a short history of our sailing education, and photos of this area. We also have a small family album of pictures from our youth.

Jim retired in January, 2001, and Jamie retired in May. We sold our home in California and moved to the Philippines in July of that year. We finally launched the boat in September, 2002 and began exploring the Philippine islands. After just two years of living aboard, we decided to sell our dream boat and move on to other adventures on land. With very mixed feelings, we sold Razzle Dazzle in November, 2004. We found a buyer in just one day and had to leave the boat a few days after that. It was a very abrupt change in our lives.

We returned to California planning to travel around the United States, living in a small Scamp travel trailer and staying in campgrounds along the way. However, in April, 2005 (just as we were getting started on our travels) Jim received a job offer from his old employer, YCPARMIA, that we couldn't refuse. We moved into a rented house in Woodland, California and both returned to working in our old jobs again. After 4 more years of working, on the 1st of May, 2009, we retired for the second time. For 2 years, we lived in our 5th-wheel scamp and traveled around the United States. In June, 2011, we sold our Scamp and moved into an apartment in San Diego, California. We plan to stay here for the forseeable future.
We are no longer updating this website, as our travels are over for the time being. During our travels, we wrote a monthly journal of our experiences, and posted photos of the places we visited. Each month we wrote an article about something that we found interesting during the month. Past journal articles are in the archive index. And, you can search the Razzle Dazzle website for any topic that interests you. Just click on the Google icon to begin your search. Only pages within the gotouring.com site will be searched.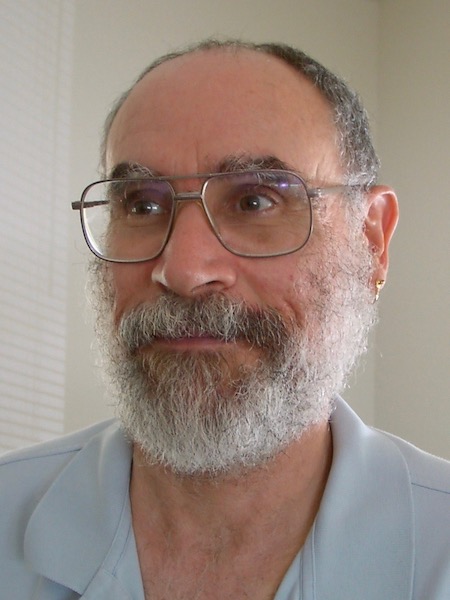 Jim Richter, 1947-2017
NOTE: Added by Jim's sister, Lois Richter.
Jim died in August, 2017. Jamie continues to live in the same apartment in San Diego, California; where she plans to stay for the forseeable future. Jim's death at age 70 was another very abrupt change in all our lives.
NOTE: This work is licensed under a Creative Commons Attribution 3.0 License. You are free to use the photos from this site, as long as you give attribution to Jim Richter, and include a link to this website. Model releases have NOT been obtained from any of the people who appear in these photos.